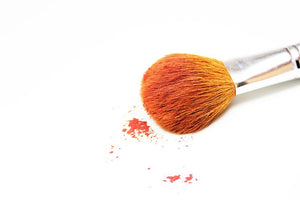 Carib Cultura
Book a Service
Regular price
$45.00
$0.00
Unit price
per
At Carib Cultura Beauty, our ultimate goal is to ensure you discover your inner Caribbean goddess, embrace your YOUniqueness and love yourself inside and out.  Book a makeover for your next event or photoshoot, sign-up for a virtual one-on-one makeup class or book a beauty consultation! If you've always wanted to learn how to apply your own makeup but are unsure where to start, which products you should buy, or how to use them in order to achieve a desired look, you have come to the right place! 
Step 1: Request a Quote
Step 2: Book a Training/Service
Step 3: Submit the Contract Agreement
Step 4: Enjoy the Experience!
FAQs
When should payment be submitted to Book Services?
All bookings must be paid in full no less than 48 hours in advance to secure service appointment day and time.  No dates will be held without full payment.  Payments can be submitted directly on the website using the Book a Service option.  Alternate payments, such as CashApp, available upon request.
How will I know if my appointment is booked?
You will receive an email confirmation with your name, date and time, and the details of your booked service within 24 hours of payment receipt.  TFP Bookings will also receive an attached contract agreement requiring signature prior to date of service.
What is the policy for Booking cancellations?
If the client cancels his or her booking, a refund of 50% of the original payment will be issued, as a 50% booking fee will be retained.  Please send an email to mrsdorset@caribcultura.com and the partial refund will be issued to the original form of payment.
Since dates are not held until full payment is received, it is possible for a previously requested date/time to no longer be available at the time payment is finally submitted.  If an alternate appointment time isn't feasible, the MUA would be forced to cancel the client's payment.  In this case, the client will be refunded his or her payment in full.

Where do I go for my makeup application?
All freelance makeup services are conveniently travel based, so we come to you. We primarily apply makeup on set, at the location of the photoshoot, or the venue of your choice.  Each booking includes 25 miles round trip complimentary.  After 25 miles, a cost of $1 per mile is invoiced with the total cost of services. Our travel fee includes driving time, gas, mileage and maintenance.

How long will my makeup application take?
When booking makeup services, please allow for 1 hour and 30 minutes.  

Do I need to prepare for my makeup application?
A flawless makeup application begins with healthy skin.  Be sure you are consistent with your daytime and nighttime skincare routine of cleansing, toning and moisturizing.  Following a consistent skincare regimen at least one full week prior to your makeup application makes a world of difference.  Also, be sure to drink plenty of water.  If you do not have a skincare regimen, feel free to contact us for recommendations based on your skin type.

What brands of makeup do you use?
We prefer to use high-end luxury complexion products to ensure a flawless application.  Our staple complexion brands are AJ Crimson Beauty, Danessa Myricks Beauty and Younique, which provide the most success when transferred on camera. Our professional makeup artist kits primarily contain products from exceptional black and minority owned businesses such as Pat McGrath Labs, JLaRueCosmetics, Fenty Beauty, Reina Rebelde, Shanel Cosmetics and more.

What if I am allergic to certain products?
The makeup products in our professional makeup artist kits are all hypoallergenic, and many are also naturally based and vegan.  However, if you suffer from allergies or have skin sensitivity to specific products or ingredients, (i.e. latex, SPF) please communicate this information with us in advance in order for us to make the necessary accommodations.  The last thing we want is to trigger a reaction on a client who only wants to look beautiful. 
At Carib Cultura Beauty we take cleanliness seriously.  We sanitize all our cosmetics, and all brushes and tools are cleansed prior to and after every event.  We also use disposables for lip, lashes and liner products.  It is our goal to ensure our clients have a pleasant experience.
---